page 12.....
SmartClicks: Target Advertising For Free
FREE ~ FREE ~ FREE
Don't delay
Don't delay
Today's Special Software Offers
FREE ~ FREE
http://www.newapps.com/
Software Titles and Description Category
Safeguard (c) Warning

warning
Pirates are coming through
my golden treasure chest
and taking all my work as their own.
This site is protected by the software SafeGuard (c)
DO NOT Down Load this Page. It will harm your hard drive.
All Free Ware is listed in alphabetical order.
it's
Forever
forever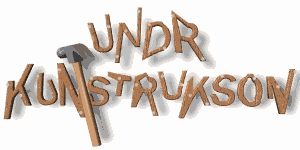 forever
ABC*DEF*GHI*JKL*MNO*PQR*STU*VWX*YXZ
forever

After Dark Online Free
Screen savers bring news to your desktop
Alexa 1.2 Always Free!
Navigate the Web smarter, faster, easier! Download Alexa and navigate the Web smarter, faster and easier. You are only a few minutes away from always knowing Where You Are and Where to Go Next on the Web!
Associate 1.7 FREE!
A shortcut for clicking View Options File types in Windows Explorer
Auto FTP FREE!
AutoFTP for Windows 95/NT: is a client software for transferring files over theInternet
Azure Free
Astound WebCasttm FREE!
PlayerAstound Free Create high-impact broadcast channles
Applet FX Free
Package of 20 high quality java effects
BulletProof FTP FREE!


Don't you hate it when you start a large transfer and go away from the computer for a few minutes, a few hours, or overnight, and soon after you leave the connection is broken for one reason or another?
BackWeb Free
Subscribe to personalized info channels

BIG page 1.5 FREE!
a desktop remote control for the Web, it makes viewing your daily favorites as easy as flipping channels on a TV. just one mouse click and view up to five sites simultaneously look out!
By Proxy 1.7 Free
Keep spam away, plugin will filter,process and monitor URL Tracker 1.00 Free Manage your URL along with userids, passwords easy . Take Control of the Internet
BZWebDesign Variable
HTML (Free) Updates all HTML files of entire WWW site

---
Calculator IP Subnet Free!
The IP Subnet Calculator is a FREE, time-saving 32-bit Windows® 95/NT® utility for computing information about IP addresses provided by Net3 Group. Now in release 2.0, the IP Subnet Calculator has a new face lift along with added functionality.
Cart32 Shopping Cart System fREE
CGI Shopping cart system for servers
CheckMark 1.0 Beta B Free
Verifies all your Netscape 3.0 or 4.0 bookmarks WebTurbo for MSIE 2.0 (Free)
Search and surf the Web ten times faster
CacheCompactor Free
Quickly deletes all the files in your cache
ColorShade 1.0 Free
simple program: it setups the colors on your webpage. You'll have a small preview screen with the background and all other text colors.Just Simply cut and paste the BODY header right to your html file. That is all ther eare to it.

---

Domain HTML FREE!
This is the <BODY> tag helper from our DominHTML editor (see below) compiled as a free
standalone HTML color and background picker for building web pages.
DonT's Search Explorer 1.2 Free
A forms collection for the most important search engines
Drive Browser 1.1 Free

it browse all available disk drives on your system

---

EasyMonitor FREE!
Successor to Internet Connection Monitor. Get your connection's running cost as you surf the Net.
Em'ly FREE!
Eudora plugin that reads email to you Em'ly will read any opened e-mail message, using text to speech technolog
EoHex Free
RGB to Hexadecimal converter for Web colors
Em'ly Free
Eudora plugin that reads email to you

---
Fast Counter Free

LE FastCounter

FastCounter is a free service for the Internet community
FreeTel
Talk over the Internet for Free! ™ provides real-time full-duplex voice communication via the Internet. You can talk to friends and relatives around the world, free of long-distance telephone charges
Flying Toolbars FREE!
Toolbar add-on for Navigator Flying Toolbars offers a display enhancement to Netscape Navigator. This toolbar strongly resembles the navigation toolbar of the Web'most popular browser and provides the same functionality, but Flying Toolbars automatically hides itself when it's not being used. The compact window remains hidden and appears only when you move the mouse pointer to the upper or lower edge of the screen. The effect of this is a significant increase in the Web page viewing.
Freeloader Gold Free
The best Web agent on the Net
FTP AUTO Free
FTP client with lots of features
Flying Toolbars Free
Toolbar add-on for Navigator

---

Gif Clean 32
Gif Cleaner will remove these extraneous structures, making your GIF files leaner and cleaner. Some GIF image editors
HexCode Free
Excellent tool to help choose Web page colors
HTML Domin Free
A well designed HTML Editor
HTML-Remover Free
Remove HTML tags from HTML file

---

Irfan View 32 Free
fast image viewer A converter for Win95/NT. The first graphic viewer WORDLWIDE with Animated-GIF support
IronWare Classic FTP 2.0 Free
Creates custom/random e-mail signature for any e-mail client
InterLog Free
Analyzes modem log for costs
Inter Leap
Good question. Well to start, it is an excellent way to pre-invoke your browse before it loads, to go to a particular link. Usually you need to wait for the browser
to load up the default start page before you can go anywhere. Also, you can now hide the URL bar in your browser to make more room to view web pages! Just use InterLeap to do all the surfing! And....it just plain looks good! Killer graphics for
your viewing pleasure.
Instant Messenger Free
Communicate instantly with friends, family

---

JavaCounter 4.6 Free
Provides digital counter and digital and analog clock displays
Java Image Map Free
Simple way to make image maps for your java site
Job Watcher 1.0 Free
monitors the Internet Newsgroups for key word FAST AT IT
JBC 1.0 Free
Lets you create JavaScript interactive multiple-choice quizzes

---

KeepItUp 1.0 Free
Keeps your dialup connection from being dropped

---

b25 InterLeap Free
Puts a floating URL address bar in browse
Inter Log Free
Caos Interlog is a Windows 95 logfile cost analyzer. It calculates the money spent on dialling your internet provider by analyzing the modemlog.txt file, placed in the windows 95directory.


Instant Messenger Free
Communicate instantly with A very simple mass email program friends, family
InteLeap Free
Puts a floating URL address bar in browse
Internet Loafer Free
Keeps your Net connection alive
Intel Internet Video Phone Free
Latest beta of Intel Video Phone
ListsNet Tuner 1.0 Free
Adds email list functions to MS Outlook and Exchange
Linkinator Free
Create a list of links on your homepage
ListServer Free
Java mailing list server

Link*Launch Free
Creates drop-down menu lists for site Link*Launch creates drop-down menu lists for
your website. Use Link*Lauch to create less cluttered, more effective and easier to
use menus, indexes and catalogs for your website.

---

MailAgent Free
MapMaker32 Free
Creates client-side image maps

NetMeeting MS 2.1 Free
Enables real-time voice/data communications over the Net

---

Navbook 2.0 Free
TIME SAVER make a list of pages you want to visit. Start Navbook and navigate through the URL's, until you find the one you want. Insert it from the clipboard
Net 2 Phone Free
Place calls from the Net to any phoneUnlike other Internet Telephony
products, Net2Phone allows you to make a call from your PC to any telephone in the world!
Netiva Free
The download includes Netiva Designer, which will allow you to quickly create full-featured Web databases.
Phone Free
Is an integrated Netscape and Internet Explorer Plugin Module, no need to learn a new and confusing interface... just click on someone's name to call them! PhoneFree is compatible with Vocaltec's Internet Phone(TM) and Netscape's Cool Talk(TM), offering you the ability to place calls to more people than any other product. PhoneFree features integrated Voice Mail to any user with an email address... and they don't need any special software to retrieve their messages!
Point Cash USA http://www.pointcast.com/
Canada http://www.pointcast.ca/download/index.html
PointCast is the award-winning Internet news service that broadcasts up-to-the-minute, personalized news and information directly to your desktop without subscription fees. National, world, and local news, weather, sports and more -PointCast brings it all to you!

---

Mocha Shop 2.0 Free
All new powerful html authoring tool Internet Touchtone 1.2 ,Plug-in to dial phone numbers from a Web page.
Java tool to block unwanted Web ads and cookies
Mail Pro Free
Excellent, award-winning e-mail client
Mail New Free
Notifies you when new e-mail arrives
Microsoft Internet Explorer 4.0 Free
The second most popular Web browser


Modem Wizard Free
Fix modem problems, improve connections

---

NetAttache Light Free
Web agent with a flexible personal spider
Net Guard 1.0 Free
Keeps an Internet Connection Alive by pinging Host

---

Onlive Traveler Free
Explore virtual communities in real time
Oribit IRC Free
is an Internet Relay Chat (IRC) program for Windows 95/98/NT4. It gives you easy Point-and-Click control over all aspects of Chatting or File Transfers.
OrbitIRC has a unique interface where there are no windows hiding other windows - everything is in them open for you to monitor your IRC session
QuakeWorld Client Free
Program that allows Quake Internet play
OmniHTTPd 1.0 Free
Full-featured multi-threaded World Wide Web HTTp server

---
Passmark 1.0 Free
Passmark is mainly a URL bookmark organizer that helps keep other people who may use your computer from seeing what web sites you like to visit. Passmark does this in two ways. First, all data - including your bookmark descriptions, URL's, and notes - are encrypted. Second, a password is required to access your bookmarks.
Pay2See 1.05 Free
Pay2See is an external plug-in for Netscape and Microsoft
Internet Explorer. It allows people with web pages to charge for their information on a page-by-page or file-by-file basis. It can be used with any type of file. It is free (now and forever!). It accelerates file downloads by "transparently" compressing files by a factor typically between 2 and 10. Allows you to charge visitors to view web pages Web Prowler 4.0 (Free) A very simple, multi-window Web browse
Point Cast Free
PointCast is the award-winning Internet news service that broadcasts
up-to-the-minute, personalized news and information directly to your desktop without
subscription fees. National, world, and local news, weather, sports and more, PointCast brings it all to you!
---

R i p p e r 4.0 Free
backup/archive program with LFN support Compress-Zip File Utilities
Rtf2Html 1.1 Free
Converts any RTF (Rich Text Format) file to HTML
SchizoSigz! Free
Premier ASCII e-mail signature file generator
Spell Checker for Edit
A near-universal spell checker for Windows applications. Aninvaluable add-on for any text-based application.
TCP Chatter 1.0 Free
Simple point-to-point TCP/IP chat program
TOBE 1.10 Beta Free
Decent third party browser
TaskApp Free
Launch everthing you want from Win 95 tray
Tcl/Tk Free
New plug-in scripting for Web pages
for Web Browser
URLMenu Free
Get quick access to Explorer bookmarks
ViruSafe WEB
Unique Plug-In Anti Virus for Web Browsers
War FTP Daemon Free
Premier FTP server for Windows 95 and NT
Web Prowler 4.00 Free
Digital Pad is the smart alternative to pen and paper. Don't write messages for your boss, or family members on paper, just leave a note on the computer. Features multi user support, so different people can use it, with their own accounts (which can be protected by
passwords), and a VERY well designed, graphical interface. Best of all, Digital Pad is FREEWARE!
Web Bug Free
View HTTP response of a Web server. WebBug lets you enter a URL, then displays exactly what it sends to the Web Server and, when theresponse is received, exactly what the Web Server sends back.
WinTalk Free
WinTalk allows two-way text-based conversation between two users in realtime. It supports the Unix TALK protocol, so can talk to Unix users as well as anyone else running TALK software such as WinTalk. WinTalk provides several benefits over Unix talk, such as:
Web Helper
A small NOTEPAD like HTML editor
Xmark Free
Browse through Bookmarks. view Net page

---

This site developed and maintained by Sun Country Inc. For Assistance, comments, suggestions e-mail us, for free banners or price quotes on any type or style of banner. © Copyright 1997

Contents of this site